By Tom Bigford
On December 4th, 2022, TCS convened its 22nd Coastal Career workshop in New Orleans. This ongoing workshop series is part of TCS's Margaret A. Davidson (MAD) Coastal Career Development Program, which was initiated in 2018 to prepare the next generation of coastal professionals. The workshop was sponsored by Louisiana Sea Grant, the National Academy of Science's Gulf Research Program, and the Louisiana Science Teachers Association (LSTA), and was hosted by the Meraux Foundation. Among the workshop's key partners were Restore America's Estuaries, which was hosting its biennial summit the following week, and the Coalition to Restore Coastal Louisiana.
Strong sponsor support enabled TCS to test five approaches not attempted in earlier MAD workshops:
1. Given that this was the first completely in-person event in the last two years, we established clear protocols to reduce the risk of covid-19 and classroom or field accidents. We employed safe distancing when indoors and every one of our 62 attendees completed a legal release for accidents. This was very important as we switched venues for talks and breaks around the host campus and then used bus transportation to offsite destinations
2. Next, we collaborated with the LSTA to reach STEM high schools, thereby shifting beyond our traditional focus on graduate schools to include students as early as 10th grade. We had a particularly strong showing from the high school upper-classes.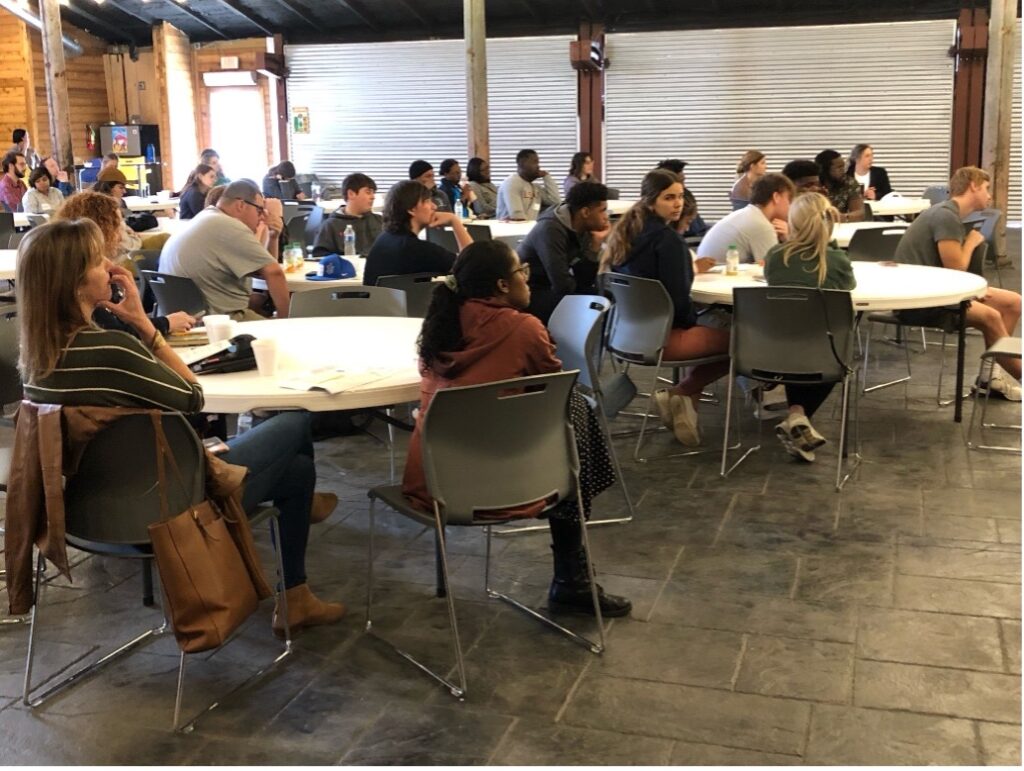 3. We designed special activities and talks for the younger students in high school, at community colleges, or early in a four-year program while continuing to provide academic and professional career advice to attendees closer to their terminal degree. The most popular hands-on module was underwater research, and favorite talks covered job-hunting skills, networking, USAJobs, and contracting with state and federal agencies.
4. We supplemented our morning of introductory talks and break-out sessions with three afternoon stops along the Mississippi River to view a sampling of the coastal careers shared by our morning speakers – tree farming to provide material for shoreline protection, oyster restoration efforts supported by shell recycling programs, and one of many diversion structures redirecting river waters into coastal marshes.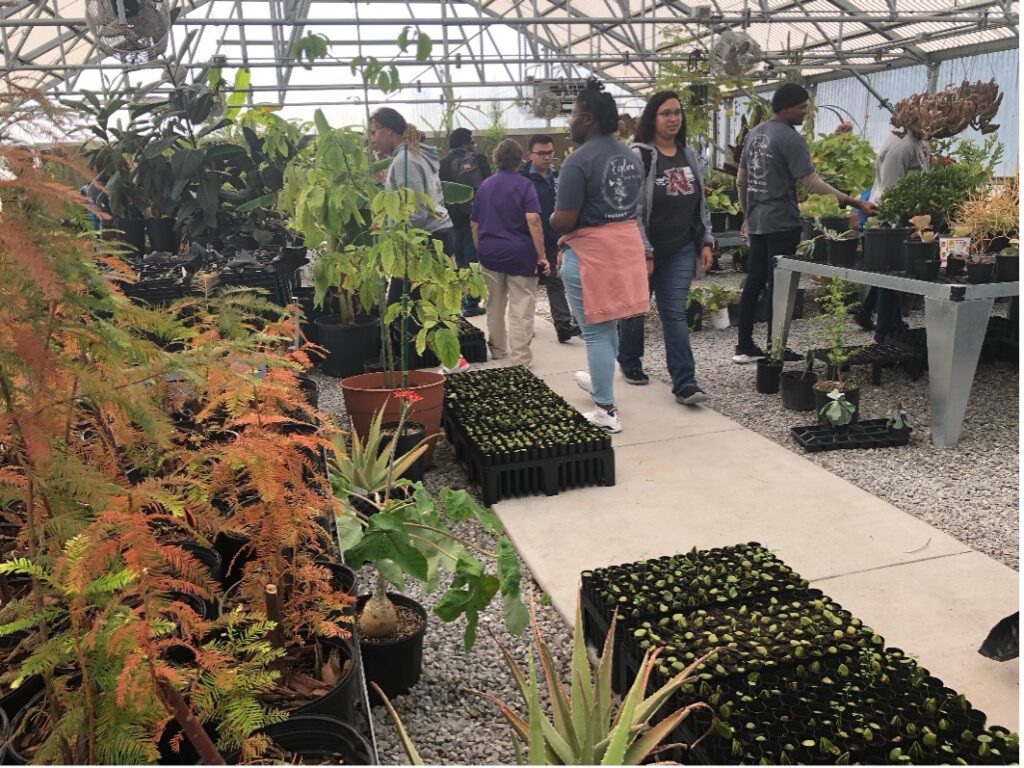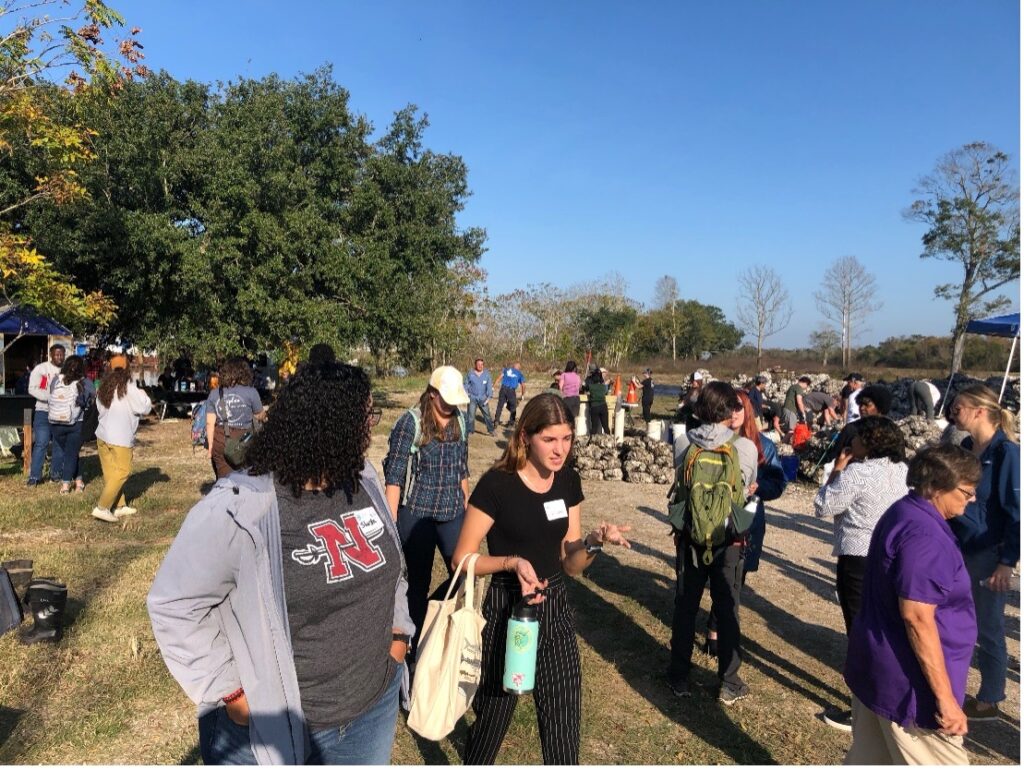 5. Finally, we made a conscious effort to attract a more diverse audience than had participated in earlier workshops. We greatly exceeded expectations with student attendees but not our speakers. Our efforts will continue as we seek a representative cross-section of students and speakers.
This workshop was the most recent example of how TCS is improving the MAD Coastal Career Development Program. We look forward to continued success with our slate of workshops in 2023. Watch https://thecoastalsociety.org/ for the latest on upcoming MAD workshops.