Priority Issues in Coastal North Carolina:
A Forum by The Coastal Society
Date: November 6, 2023
Time: 9 am – 5 pm
Location: University of North Carolina Wilmington's Center for Marine Science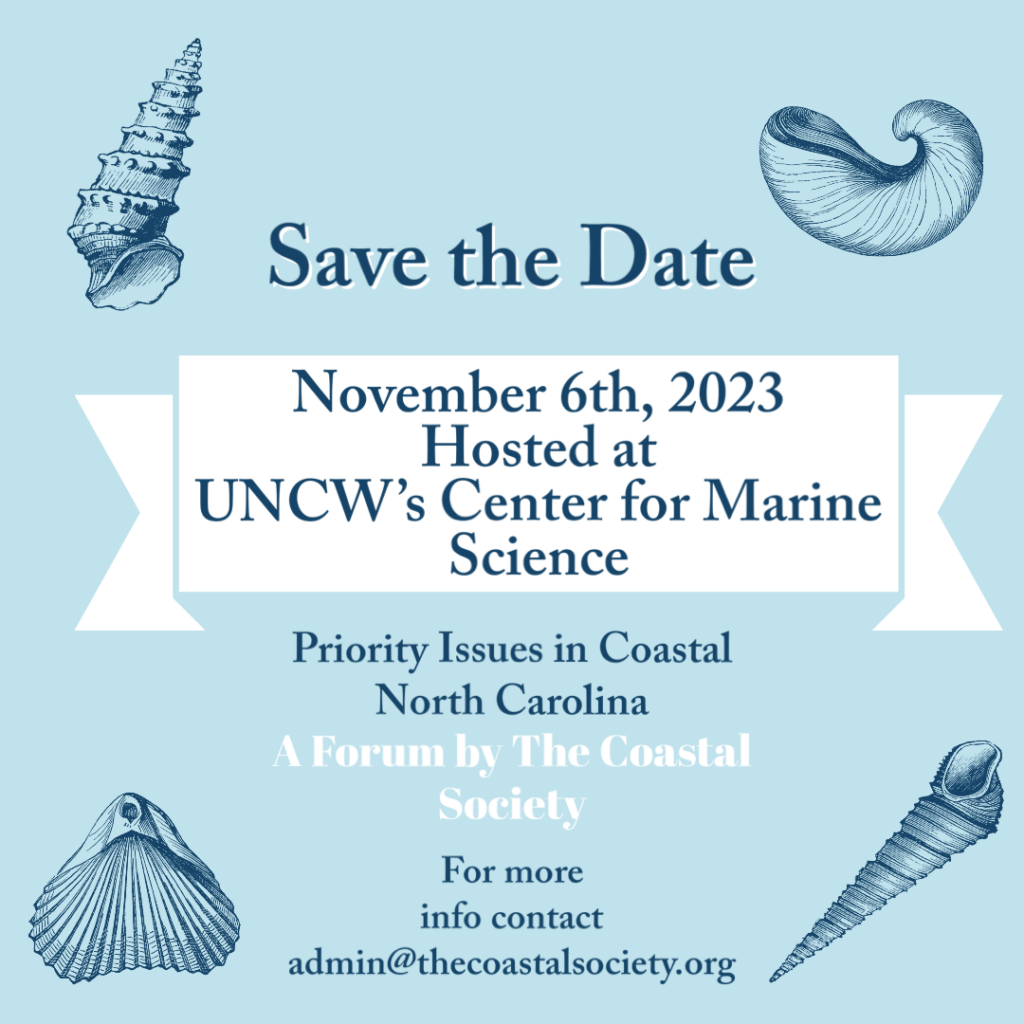 The Coastal Society, in partnership with the North Carolina Sea Grant (NCSG) and the University of North Carolina – Wilmington (UNCW), is pleased to announce an upcoming in-person event Priority Issues in Coastal North Carolina: A Forum by The Coastal Society. This full-day gathering is set for November 6, 2023, at UNCW's Center for Marine Science in Wilmington, NC. The program will focus on key issues facing the North Carolina coastal region, including offshore wind planning and permitting, research and control of toxins/PFAS, and planning and implementing coastal resilience strategies to address storm damage, beach erosion, inundation, and living shorelines.
This event will convene experts from universities, government, and non-governmental organizations, about the role their organizations play in addressing the issues. The audience for this meeting will include career professionals and local and regional officials. Registrants will gain insights on trending issues that drive resource management allocations, policy development, advocacy, and implementing solutions. Three speaker panels will be followed by two breakout discussion sessions where participants and speakers can dive deeper into root causes of issues and develop potential solutions. Speakers will be available for networking with students, and there will be a student poster session and contest. A networking happy hour will follow the event.
TCS recognizes its great partners, University of North Carolina-Wilmington, North Carolina Sea Grant, Lynker, and North Carolina Coastal Federation, which have made this event possible.
Stay tuned for more event details as we approach the date!