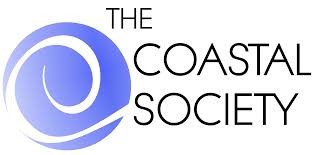 MAD COASTAL CAREER DEVELOPMENT PROGRAM VIRTUAL WORKSHOP
***** SAVE THE DATE *****
Date/Time: Wednesday, June 10, 2020, 1:00 – 5:00 PM EDT
Venue: This workshop is a virtual event, in consideration of the COVID-19 pandemic.
Overview: As part of the Margaret A. Davidson Coastal Career Development Program (MAD Program), The Coastal Society (TCS) will host this half-day virtual workshop in conjunction with Capitol Hill Ocean Week. The MAD Program is designed to provide valuable skills and information to the next generation of coastal practitioners, particularly college students, recent graduates, and early-career coastal professionals. This will be the ninth event in the MAD Program series, launched in 2018 and including a workshop at CHOW 2019.
Final Program : This event will feature personal insights from seasoned professionals on pathways to coastal-related career options in the academic, governmental, private, and non-profit sectors. We'll also focus on honing skills and sharing tools to boost your career – job searches, federal positions, mentors, virtual interviews, networking, and more. View our final program here.
Registration: Registration for the MAD Coastal Career Development Workshop is $15 for The Coastal Society members and $25 for non-members. All registrations include a 30 minute post-workshop mentoring session with one of our distinguished speakers or a member of the TCS Board of Directors. New and existing TCS members are eligible for one additional 30 minute post-workshop mentoring session. Once registered, you will receive information on joining the video conference and related materials. Registration is limited to 36 participants. Email Tom Bigford or Trystan Sill (contact information below) to be placed on a wait list for a future workshop.
For questions about the workshop program, contact Tom Bigford at tebigford@gmail.com or Trystan Sill at trystan.sill@maryland.gov.
We thank our primary partners, the National Marine Sanctuary Foundation and Capitol Hill Ocean Week.