Date/Time: Thursday, September 24, 2020, 1:00 – 5:00 PM EDT
Interested in kick-starting your Coastal Career? TCS's virtual workshop will offer you key tips and advice straight from the professionals.
Venue: This workshop will be a virtual Zoom event, in consideration of the COVID-19 pandemic.
Overview: As part of the Margaret A. Davidson Coastal Career Development Program, The Coastal Society (TCS) will host this half-day virtual workshop designed to provide valuable skills and information to the next generation of coastal practitioners, particularly college students, recent graduates, and early-career coastal professionals. This will be the tenth event in the MAD Program series, launched in 2018. Information on past events is available on the MAD Program web page.
Final Program: This event will feature personal insights from seasoned professionals on pathways to coastal-related career options in the governmental, private, and non-profit sectors. We'll also focus on honing skills and sharing tools to boost your career – job searches, resume preparation, virtual interviews, networking, and more. Watch for a more detailed program in the coming weeks.
Speakers: Scroll to learn more about this event's speakers and their career paths.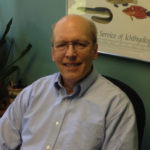 Tom Bigford has been a Coastal Society member since 1976, when he was in graduate school at the University of Rhode Island. During his 44 years as a member he has served on the Board as Secretary, Director (3 terms), President, and the Society's first Executive Director (3 years). He edited the Society's Bulletin for 16 years, chaired the biennial conference in Boston in 1988, and edited the conference proceedings twice. Additionally, he has served for 19 years as the Society's representative on the editorial board of its official journal, Coastal Management. Since 2018 he has been an active member of the Society's Development Committee and its effort to launch "The Coastal Society's Margaret A. Davidson Coastal Career Development Program." The TCS Best Student Paper and Best Student Poster awards are named in his honor and for his commitment to the next generation of coastal practitioners.
Tom is retired from his first career (38 years) with the Environmental Protection Agency (3 years) and the National Oceanic and Atmospheric Administration (35 years). Throughout his federal career he worked in coastal and marine environmental protection offices in Massachusetts, Washington state, and Washington, DC. After his federal retirement, he was hired by the American Fisheries Society to establish a Policy Program; he retired from that position after nearly 4 years in early 2018. He currently focuses his energies on TCS activities, as a recent past-President of the AFS Fish Habitat Section, and a member of the Coastal and Estuarine Research Federation's Policy Committee.
Tom received his Bachelor's degree in Fish Biology from Michigan State University, a Master's of Science in Marine Ecology from the University of Rhode Island, and a Master's of Marine Affairs also from URI. He is an Adjunct Instructor at Michigan State.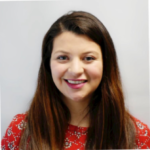 Michelle Ramirez is from Bogota, Colombia and moved with her family to the US in 2000. She studied at the University of Maryland- College Park and graduated with a B.S. in Environmental Science and Policy with a concentration in Wildlife Ecology and Management. She began her career with Maryland State Parks in 2014 – 2018, she realized that her passion was working outdoors and teaching children how to appreciate and understand nature. In 2018 a position of Multicultural Outreach Coordinator was created as part of the Office of Diversity and Inclusion, and it was the perfect mix of all the jobs Michelle had been doing. She is now project manager for Es Mi Parque, and is working towards diversifying visitors and staff in Maryland natural resources.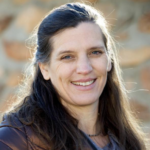 Jill Meyer is Division Director of Ocean and Coastal Services at Lynker Technologies, LLC, a small business specializing in professional, scientific and technical services with offices in Leesburg, Virginia, Kailua, HI, and Boulder, Colorado. Lynker offers expertise in marine-based fisheries research, coastal habitat conservation, operational coastal product delivery, and ecosystem-driven marine resources management. Prior to moving to Lynker earlier this year, Jill was Director of Natural Resource Management at CSS-Dynamac. Ms. Meyer has dedicated her 25 year professional career to coastal and marine conservation as a field scientist researching sea turtle nesting, wetlands, and water quality and later overseeing federal coastal conservation and fisheries program contracts.
Having grown up in the Great Lakes region, she had an early and deep connection to coastal and water resources that instilled a life-long dedication to coastal science and conservation. She holds a M.S. degree in Marine Science with a focus on resource management and policy from the Virginia Institute of Marine Science. Her extensive technical experience covers coastal management and restoration, coastal field data collection and monitoring, coral reef conservation, fisheries management, and spill response and restoration. She has managed projects and directed administrative and financial operations in the private sector and for federal government contracts with agencies including National Oceanic and Atmospheric Administration (NOAA), US Fish and Wildlife Service (USFWS), National Park Service (NPS), and the Bureau of Land Management (BLM). Ms. Meyer's TCS involvement has grown from participant and presenter at conferences, to actively supporting TCS Coastal Career Days, and serving as the TCS Development Committee Co-Chair.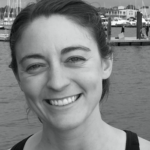 Jackie Specht provides coastal resilience expertise, science leadership, and practical experience in collaborative coastal management as the Coastal Science Program Manager of the The Nature Conservancy's Maryland/DC Chapter Resilient Coasts Program. In this role, Ms. Specht leads efforts focused on building resilience for Maryland's coastal communities, developing strategies to facilitate marsh migration, and ensuring that scientific data is supporting coastal management decisions. Prior to her position with TNC, Ms. Specht was a NOAA Coastal Management Fellow with the Maryland Department of Natural Resources leading efforts to beneficially use dredged material to build coastal resilience. Ms. Specht holds a Masters in Oceanography from Rutgers University and a Bachelor of Arts in biology from Hamilton College.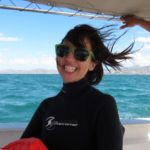 Cirse Gonzalez is the Coastal Training Program Coordinator at the Chesapeake Bay National Estuarine Research Reserve in Virginia. In this capacity, she works with coastal decision makers to foster science-based and community-supported resource management and socio-ecological system resilience. Cirse is animate about empowering and cultivating resource stewards through access, education and engagement in participatory processes. Cirse is experienced in communications and outreach, natural resource management, responsible recreation and marine ecology from her work and research with a variety of agencies and organizations, including the U.S. Federal Recreation Council, where she served as Executive Director, and NOAA's Office of National Marine Sanctuaries. While navigating her career, Cirse has lived and worked in geographies from Glacier Bay National Park in Alaska, to Fiji's outer islands. Cirse has a B.S. in Biology from Duke University and a Master of Marine Affairs from the University of Washington.
Paul Battaglia is a Principal in the Virginia Beach office of Clark Nexon, an architectural and engineering consulting firm. With more than 20 years of design experience as both a practitioner and educator, Paul specializes in helping clients clarify, articulate, and realize their vision. His design methodology emphasizes collaboration through discussion, observation, case studies, and best practice expertise. Paul focuses on leveraging this approach to benefit clients by delivering environments that underwrite business objectives and enable them to achieve their goals. His interest in workplace environments, durable and appropriate workplace strategies, and change management has been integral to the development of successful design solutions for national and regional clients. He has a Master's in Architecture from Virginia Tech.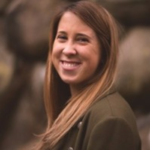 Gina Mason is the lead Policy Analyst for NOAA's Restoration Center in the Office of Habitat Conservation (OHC) within the National Marine Fisheries Service. In this role, Gina develops policy guidance for Restoration Center programs and regions; responds to congressional inquiries on habitat restoration; and works closely with OHC leadership on stakeholder engagement. Gina has been at NOAA since 2015 and prior to joining the Restoration Center, she provided policy support on coastal resilience and ecosystem science for the National Ocean Service. Gina started her NOAA career supporting the Acting Assistant Secretary for Conservation and Management. She has also worked in the House of Representatives, Marine Technology Society, Consortium for Ocean Leadership, and various ocean conservation NGOs.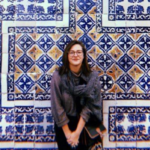 Rennie Meyers is a Physical Scientist and Science Assistant for the National Science Foundation's Division of Ocean Sciences, where she supports the management of ocean science research infrastructure and education programs with the Integrative Programs Section. She has worked in Congress for the House Committee on Transportation and Infrastructure, in architecture firms, in science communication non- profits, and in bakeries. Trained as an environmental historian and anthropologist, she studies coastal infrastructure resilience planning, policy, and investment, and how nature-based infrastructure, tourism and maritime economies in the Bahamas and Canary Islands. Her scholarship on community-owned artificial reef infrastructure is published in Resilience: International Policies, Practices, and Discourse, with other publications forthcoming. She is a Thomas J Watson Fellow, Climate and Security Fellow, and SeaGrant Marine Policy Fellow with the National Oceanographic and Atmospheric Administration, and holds degrees from Reed College (B.A., Environmental Studies & History, 2015) and the University of Rhode Island (M.A., Marine Affairs, 2018).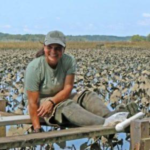 Patricia Delgado is the Superintendent and a Wetland Ecologist at the Jugs Bay Wetlands Sanctuary in Maryland. She has conducted wetland research for over 25 years and has never tired of learning about these magnificent places. As a scientist, she believes in the important role of science in supporting education, resource conservation and management. At the Sanctuary, she is eager to promote environmental education, stewardship, research, citizen science, and science communication to our visitors, while also providing a protected environment for public enjoyment. Patricia received a B.S. in Marine Biology from Universidad Nacional de Heredia (Costa Rica) and a M.S. and Ph.D. in Oceanography and Coastal Sciences from Louisiana State University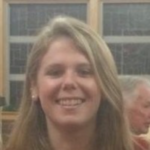 Current TCS member Michelle Burt has served as a Program Analyst for NOAA's Center for Operational Oceanographic Products & Services (CO-OPS) via Lynker Technologies for over 2 years, where she assists in prioritizing and tracking tasks and information flow across all CO-OPS programs in relation to the program's 5-Year Strategic Plan. Michelle also is skilled at building and maintaining collaborative networks and relationships across multiple NOAA offices and other governmental entities, including congressional staff. Michelle possesses B.A. degrees in both Biology and Environmental Science from Colby College and a Master's in Marine Policy from the University of Delaware.
Registration: This is a virtual workshop. Tickets for TCS members are $15, and non-members $25. Once you have registered, a Zoom link and agenda will be emailed to you prior to the event.
Questions? For questions regarding registration, this workshop, or future workshops, please contact Cassie Wilson.